specialized & limited representation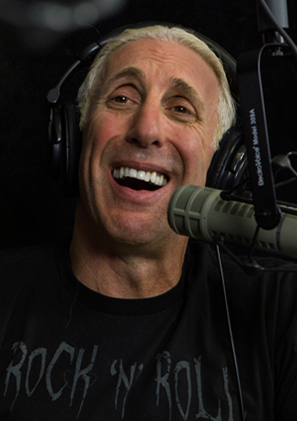 Musician, Radio Personality, Actor
Of course, best known as the lead singer of the acclaimed rock band, Twisted Sister, Dee is much more than a musician. Dee is a radio personality, television host, author, screenplay writer, actor, and most of all: he is a doting husband of over forty years and father of four children. Yeah, he's also a grandpa.
Growing up on Long Island, Dee would listen to one of the legendary story tellers of radio, Jean Shepherd. That's when Dee knew he wanted to be on the radio, too.
Starting at tiny WRCN-FM on Long Island, Dee made his way to national radio when he began hosting the syndicated radio show, 'House of Hair' in 1996. Dee has hosted the show for 23 years. That radio success enticed rock radio station, WMRQ, in Hartford to hire Dee to be their morning show host in 1998. There, Dee created a daily, four hour talk show which was not only compelling and entertaining, it was competitive. Up against friend and mentor, Howard Stern's morning show, Dee took 40% of Howard's audience and made it his own. In just six months, Dee took the station from last place to first.
In the spirit of the horror genre that Dee was always a fan of, he wrote and produced and acted in "Dee Snider's Strangeland". This horror flick immediately struck a resonant chord with a legion of horror fans, elevating the movie to one of the most revered movies in its class.
Showing he could do more than horror, Dee starred as himself in VH-1's 2002 original production of 'Warning: Parental Advisory'. Co-starring Mariel Hemingway, Griffin Dunne, and Jason Priestly, Dee re-created his role during the congressional record label hearings of the mid 1980's.
Dee has also appeared on numerous television programs including 'Celebrity Apprentice', 'Gone Country', and 'Growing Up Snider'.