specialized & limited representation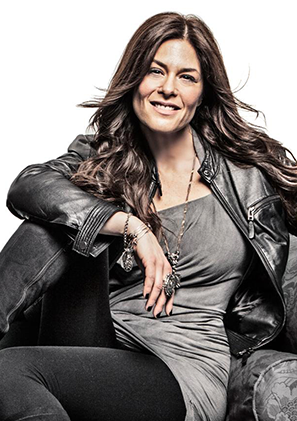 Most recognized as the host and producer of A&E Television Networks Emmy Award winning show Private Sessions, a music performance/interview cable series airing in the U.S. and 17 other countries from 2007-2012, Lynn interviewed many of the top names in contemporary music and film. Ringo Starr, Bon Jovi, Sting, Dustin Hoffman, Mary J. Blige, Michael Douglas, Seal, Ricky Martin and many more have fallen under the spell of Lynn's engaging warmth, quick wit, and authentic sincerity.
Lynn began her career as a voice actor recording her first radio commercial for a furniture company at age 19. At 21 she accepted her first professional on-air position at Metro Networks in Boston as a traffic, news, and entertainment reporter.
In 1996 Lynn joined on as co-host of WBMX-FM's new Lander in the Morning show and helped to take it all the way to the #1 rated morning show in Boston across all demographics. In 1997 Lynn signed as talent with the William Morris Agency and in 1998 bit by the television bug she began doing fill in entertainment reports for WBZ TV Channel 4 in Boston.
In 2002, Lynn moved to New York City and was quickly hired as the television host for MTV's newest digital tv channel, VH1 Classic where she hosted numerous artist interviews and music specials. Lynn also became the energetic host of what would become their highest rated show, The VH1 Classic All Request Hour.
In 2004 Lynn was offered and gladly accepted the job as host of her own morning radio show on CBS Radio's WNEW 102.7 FM in New York City.
In 2007, Lynn landed the coveted gig as the host of a new music and interview series on A&E Television Networks called Private Sessions, where she was nominated for her first Emmy award. The show became cable television's most-watched music and interview series during its impressive 5 ½ year 60 episode run.
2019 and beyond Lynn is still capturing listening audiences across North America from Vancouver to Hawaii, New York to Dallas and Nashville to West Palm Beach as the imaging, promo, comedy, award show, commercial voice for some of Television and Radio's largest media broadcasting companies including CBS Radio, iHeart Media, Entercom, Sinclair Broadcasting, NextStar Media, LIN-TV Corp., Stingray Media and Premiere Radio Networks.