specialized & limited representation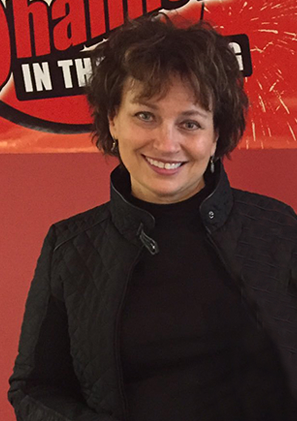 Patty Steele is a legendary figure in the radio broadcast industry. She has worked alongside some of radio's most iconic personalities such as Elvis Duran; Scott Shannon; Danny Bonaduce; and John Lander. As a co host to all of the above, Patty brought her insights, humor, and sincerity to a medium where longevity is solely equated with massive listenership. When Patty speaks, the audience listens and responds.
Patty's radio journey has taken her to some of the most well known radio stations in America. Among them: New York's Z100; WPLJ, WOR, and currently at CBS-FM and WCBS Newsradio 880. At CBS-FM, she is once again teamed up with Radio Hall of Famer, Scott Shannon.
In a testament to Patty's versatility and ability, she also does a weekly podcast with WCBS-AM Newsradio 880 morning show anchor, Wayne Cabot called "News On The Rocks". Political News, Hard News, Pop Culture, Drug Addiction, Health, or Entertainment – Patty leads a vibrant, no holds barred discussion on the topics and issues that America needs and wants to hear.
Patty is very active in charity endeavors. As a five year cancer survivor, she regularly speaks at events and fundraisers in the fight against breast cancer.
In 2017, Patty was honored by the TJ Martell Foundation, a music industry cancer charity. In 2018, she was the keynote speaker for the Breast Cancer Alliance in Westchester and Greenwich, CT helping raise a record $1.7 million dollars.
In 2019, Patty was the featured speaker for National Cancer Survivors Day at the Danbury, Connecticut Medical Center. In addition, she is a passionate speaker and Mom, involved with a variety of addiction causes.
Patty was born in New York City, raised in Lawrence, Long Island and the suburbs of Chicago. She's a graduate of Principia College with a degree in journalism. She is an avid reader and a student of history (especially all things Abraham Lincoln). She loves gardening, animals, architecture, and anything to do with the outdoors. Yet, she loves nothing more than her three children.