specialized & limited representation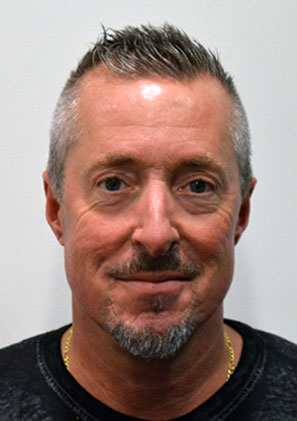 He's Bold. He's Brash. And he's extremely Audacious. For over two decades, Scott Ferrall has been one of the most successful sports radio personalities in America. He has one of the most recognized and distinct voices in all of broadcasting.
Scott's limitless knowledge of all sports – combined with his lightning quick opinions and analysis has earned him millions of loyal listeners every single night on the CBS Sports Radio Network. His show, 'Ferrall On The Bench' is heard on 175 radio stations nationwide.
Howard Stern recognized Scott's unique talent and fanatical following when he hired Scott to be the first ever show heard on the Howard 101 channel on Sirius satellite radio in 2006. In fact, it was Howard Stern's previous boss, the legendary Mel Karmazin, who launched Scott's career into overdrive when he placed him on his Infinity radio stations in 1995.
With the meteoric rise and acceptance of sports wagering in the United States, Scott's career is poised to soar yet again. He is among one of the country's most adept and successful sports handicappers. Over the last five years, he has a 63% winning percentage across the NFL, NCAA Basketball and Football, NHL, UFC, and professional Boxing. His 'Ferrall On The Bets' Podcast offers listeners his sports bets and predictions.
Scott's career began on his hometown news station, KQV Pittsburgh. Among the stops on his career path KLSX in LA; WFAN in NY, KNBR in SF; and WCNN in Atlanta. In Atlanta, he served as play by play man for the NHL's Atlanta Thrashers.