specialized & limited representation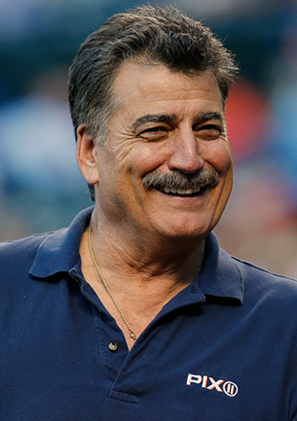 MLB first baseman, Analyst, Author
Keith's Major League Baseball career spanned 17 years, beginning with the St Louis Cardinals where he won the National League's Most Valuable Player Award, and directed the Cardinals to a World Series Championship. A six-time All-Star, with eleven consecutive Gold Gloves for fielding, Keith brought his baseball glitter and savvy to New York on June 15, 1983. There, he led the Mets to a World Series Championship in 1986. Few players have made as big an impact on a ball club, and a city, as Keith Hernandez did on New York and the Mets.
After retiring from baseball, Keith focused his career on Broadcasting and Television. Jerry Seinfeld calls his favorite episode, the one in which Keith was the featured guest ("The Boyfriend") – one of the highest rated "Seinfeld" episodes of all time.
In 2006, Keith joined the launch of New York's newest sports cable network, SNY, as lead analyst for New York Mets Baseball. Bringing humor, intelligence, and astute observations of the game, Keith quickly established himself as one of the best color commentators in all of baseball. And today, Keith, Gary, and Ron are widely acknowledged as the best local broadcast team in the business.
Not confining his insights just to television, Keith penned "If At First: A Season with the Mets", "Pure Baseball" and his most recent book "I'm Keith Hernandez: A Memoir".
Keith has been the long time spokesperson for Coin Galleries of Oyster Bay; and of course, his hilarious TV commercials with Walt Frazier for 'Just For Men'.
Having lost his mother to Alzheimer's, Keith devotes a great deal of time to educating the public about this devastating disease. He was a member of the Board of Directors of the National Alzheimer's Association, and helped raise a massive amount of money for the Cobble Hill Nursing Home's Jacquelyn Hernandez Adult Day Care Center.